Special Thanks to the Special Friends that made "Rockin' Gospel" possible.
John Gorski - Lawton, OK, Mike Bramlett - Dallas, TX, and J. R. Webster - Moore, OK.


Anyone who knew Sonya will tell you that she loved Classic Southern Gospel Music. Particularly songs that showcased the harmony of duets, trios, or quartets. Her love of gospel harmony was the passion behind her "Rockin' Gospel" cassette. She put together a quartet of experienced voices to fulfill her dream of producing an album of Gospel favorites. Dear friends John Gorski and Mike Bramlett (and Sonya) provided the harmony experience, and a young tenor from church gave her the high octave voice she needed.

Few people know the other reason behind this production. John Gorski was very near the end of his long battle with cancer, and Sonya was determined to get him into a recording studio for the first time in his life. After several trips to Lawton, OK and Dallas, TX for practice sessions, the quartet met at Christian World Recording Studio in Oklahoma City, OK., and made her dream come true.

What most people do know is that if Sonya made up her mind to do something, it got done.


In Loving Memory of my Sister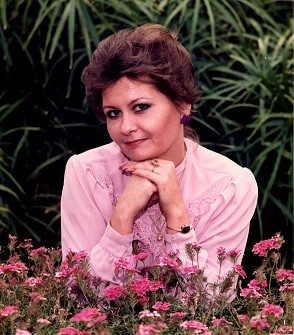 Sonya Savell-Jones
December 25, 1954 – January 17, 2001

To order, send check or money order for $10.00 (USF) to:
Ray Savell, 5700 Newman Dr., Fort Worth, TX 76180
Home Page | Stampede Records Catalog | Stampede Rounds Catalog
Home Page | Stampede Records Catalog | Stampede Rounds Catalog